Guitar Showcase Sale
Join us for our 2020 Guitar Showcase Sales Event on Saturday, March 28, 10a – 6p. We are on a mission to provide our customers with their next great guitar in 2020. Spring is a great time for a fresh new guitar to inspire your inner lyricist, and find your new groove.

Expanded Selection
We are bringing in an expanded selection of great acoustic and electric guitars to provide a "petting zoo" event for you to find your next guitar.  Factory reps from Alvarez, Breedlove and Fender are participating at the 2020 Guitar Showcase to demo, explain features, and answer your questions on these beauties. We also have great new products from D'Addario on hand for this special event.
There is always room for one more guitar, and you are going to make that new guitar look great when you strap it on. We are expanding our diverse selection with new models by Breedlove, Alvarez, Fender, and more for the 2020 Guitar Sales Event.
We always recommend a case or gig bag. And don't forget to pick up a stand or custom wall hanger for your beautiful new guitar. An easy access stand or wall display will dress up the room and motivate you to play more.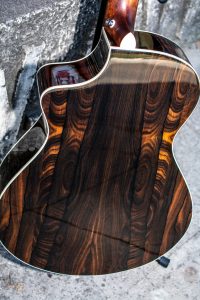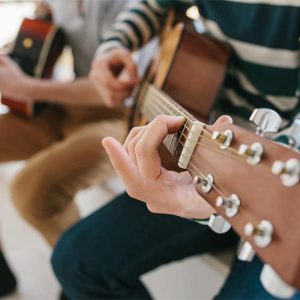 Guitar Showcase Package Deals
Build a great package deal to include a new case, a new amp, and new accessories to meet your needs.
Special event pricing can save you up to 40%, and every guitar can be matched to a new case or gig bag, and all the accessories you need. The best way to pick your next guitar is to play a bunch to find the one that sings to you.
Find your next guitar at the 2020 Guitar Showcase Sales Event and have our expert techs adjust to your playing style.
Learn More
Catch us on Facebook and check out our new YouTube channel to stay engaged with New Braunfels Music! Use the form below to make an appointment.