Breedlove Guitars at New Braunfels Music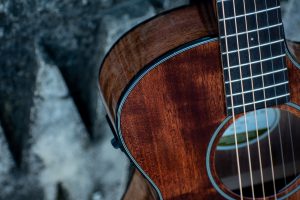 Breedlove makes a great guitar and we are proud to offer Breedlove guitars at New Braunfels Music! Brought in for our 2020 Guitar Showcase Sales Event, the following Breedlove models provide a great sound and feel for your collection.
Pursuit Exotic Concert CE (Sitka Spruce Top – Ziricote Back and Sides)
The Pursuit Exotic Concert CE was designed as a versatile acoustic-electric guitar with a balanced richness among bass, mids, and highs. Grown in southern Mexico, the beauty of ziricote tonewood pairs well with the responsiveness of the Sitka spruce. Visually, the ziricote is subtly stunning with a rich chocolate color scrap accented by a variety of figures and distinct patterns.
It comes standard with reliable L.R. Baggs EAS electronics which sound fantastic. The cutaway Concert body allows for easy access to the entire ebony fretboard. This is an ideal guitar for every player from beginner to touring musician!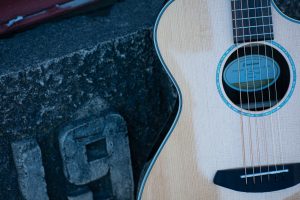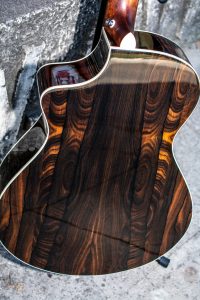 Pursuit Exotic Concert Ghost CE (Myrtlewood – Myrtlewood)
Introduced in 2019, this acoustic-electric guitar provides the unique and amazing tonal balance of myrtlewood. Myrtlewood blends the best of East Indian rosewood and maple with distinct and clear bass, mids and highs.
This guitar is alive with a distinct and attractive sound many touring musicians, studio engineers and session players crave. It's the perfect professional grade instrument for players looking for an all-in-one guitar that can stand out carrying the rhythm or be soft, sweet and nuanced playing fingerstyle.
It comes standard with L.R. Baggs EAS electronics.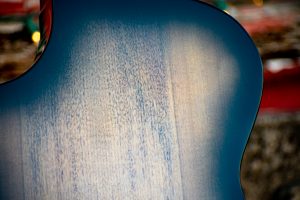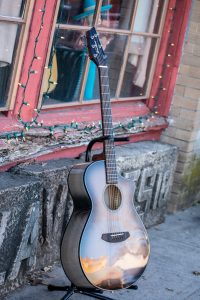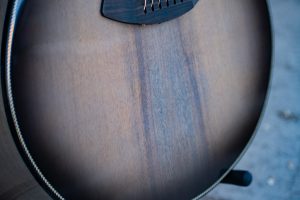 Discovery Companion CE (Solid Sitka Mahogany – Mahogany)
The Breedlove Companion offers the comfort and convenience of a small body travel guitar which still provides a robust voice that translates well to any musical environment.
The Discovery Companion Mahogany-Mahogany acoustic-electric guitar features a mahogany top, back and sides for a warm, balanced, rich sounding guitar with pronounced midrange tone.
The cutaway design gives access to all nineteen frets and the Fishman electronics are dependable and sound great.